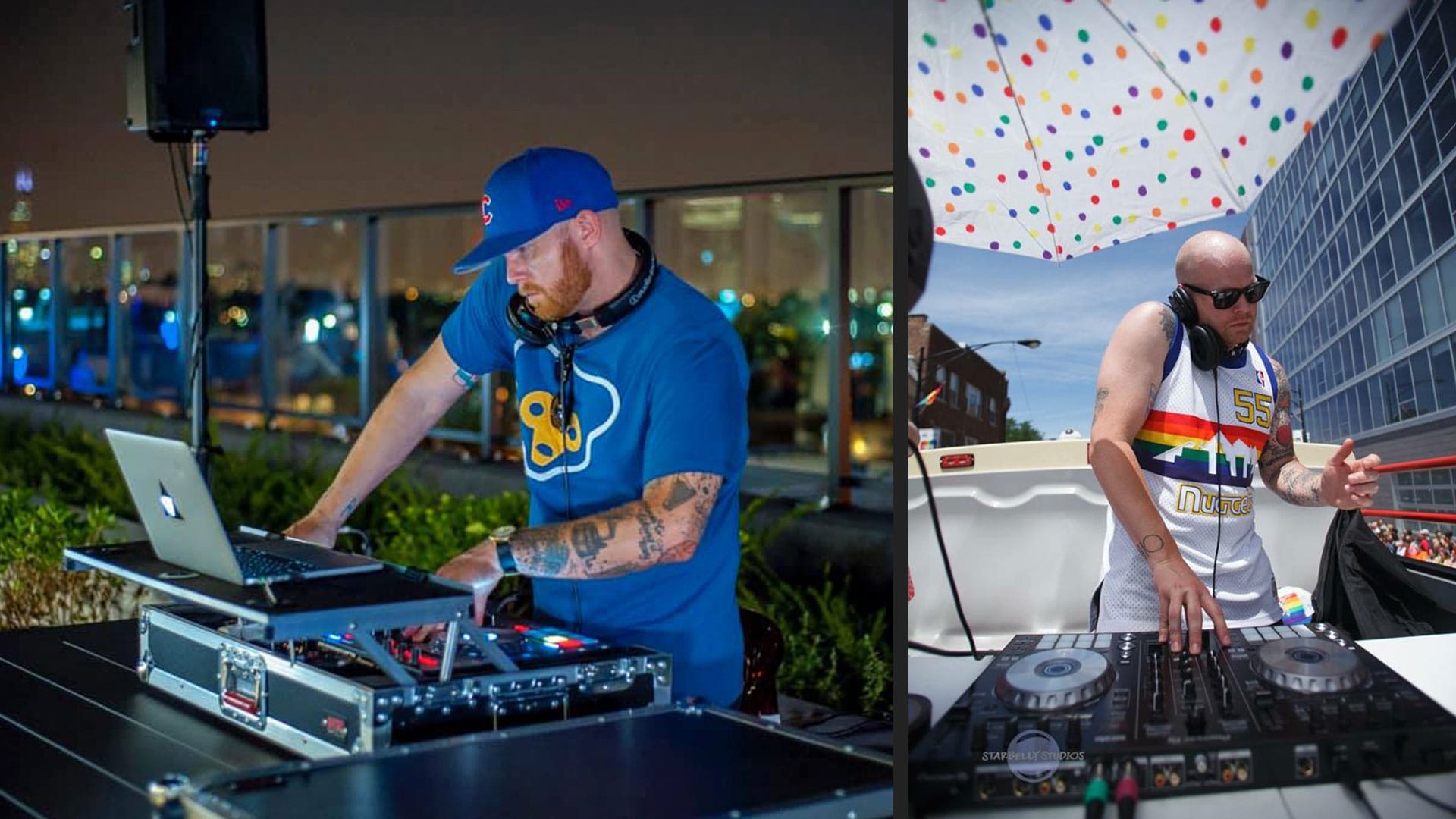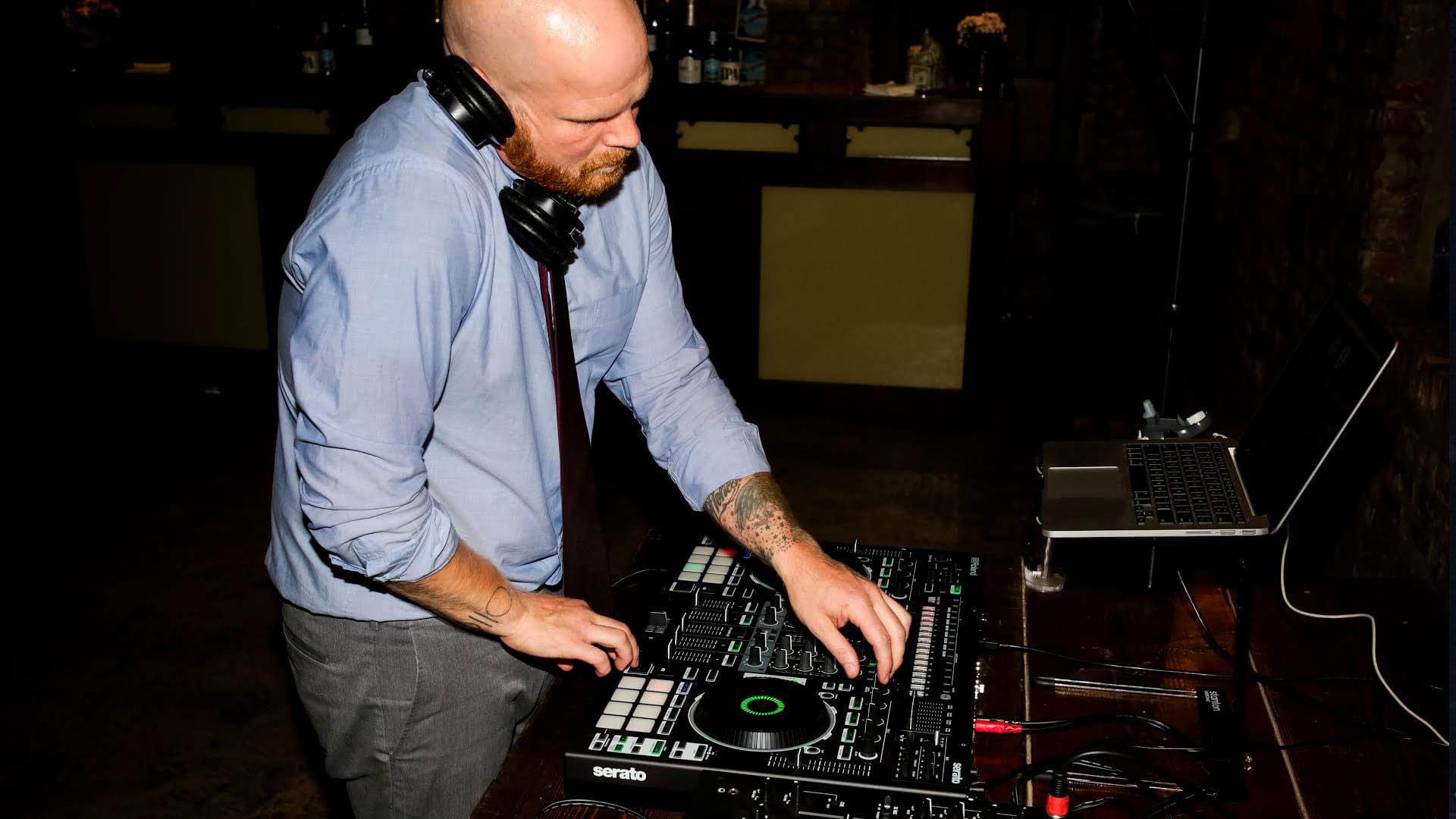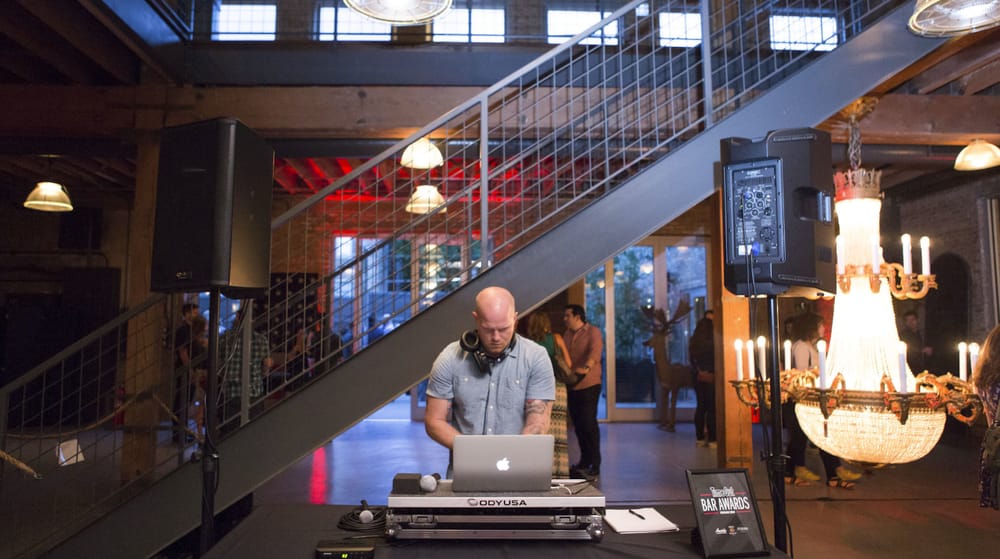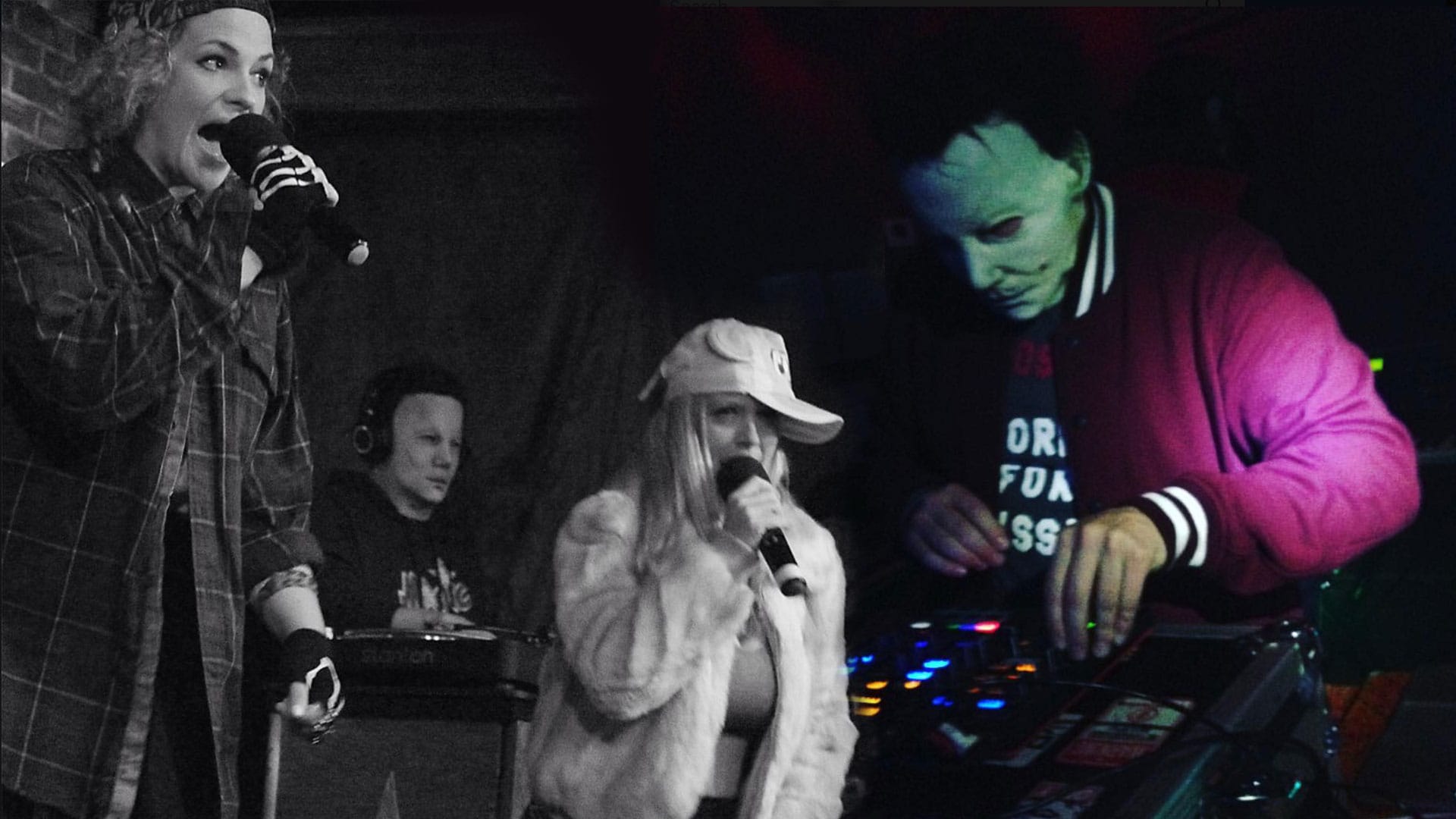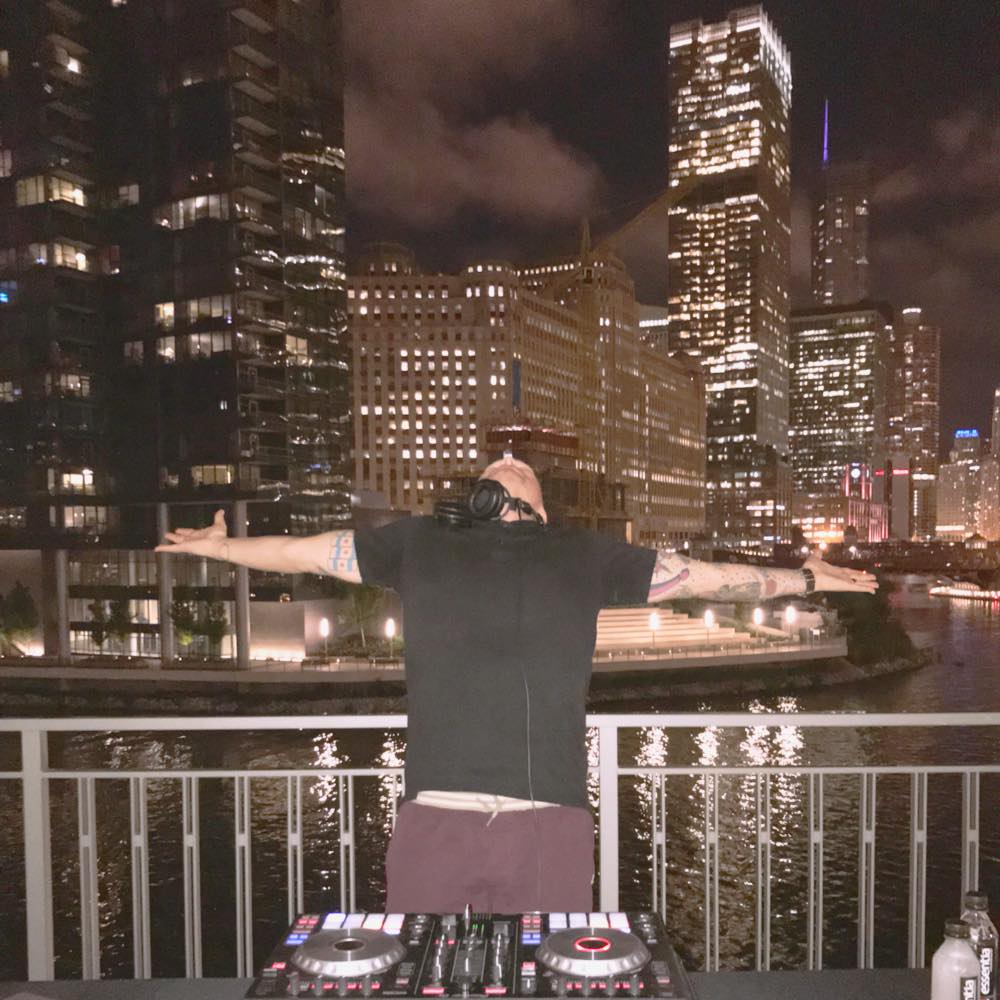 Reviews
Nick M. - 9/22/2019 - Chicago, IL
Tim was the shit. Our dance floor never died. He had TWO meetings with us before our wedding to lock everything down. We are a little particular about our music and he knocked it out of the park. Day of he was legit professional about my brother playing live music, mic-ing up the ceremony and speeches and keeping the dance floor bumping. Can not recommend enough.
Michael F. - 9/9/2019 - McHenry, IL
Tim DJed our wedding at the Farm at Dover in Kansasville, WI. The fact that he would travel up there was his first point. He scored another point by being super easy to work with and by being just a nice guy overall. Finally, and most importantly, he was an awesome DJ and MC. He took our ideas and requests and improved upon them. His music selection was absolutely perfect. He even cued off of the groomsman's speech and played a song which was totally relevant to the stories told in the speech. We threw him a huge curve by having games, lounges, and many other things to occupy our guests' attention besides the dance floor. Despite that, he took the curve in stride and managed to keep the dancers happily dancing while creating a picture perfect atmosphere for the non-dancing guests-which is exactly what we wanted him to do! As a bonus point, he was ready, willing and able to step in to help or take over if the sound system set up for the ceremony failed. The system worked fine but knowing that Tim was available to swoop in and some any problems we had was a comfort in an otherwise crazy (but awesome) day. We absolutely and unreservedly recommend Tim as a DJ for your event. 5 stars, a perfect 10.
Claire S. - 7/23/2019 - Tucson, AZ
Tim was an incredible DJ for our wedding!! Everyone was so pumped about the music and people were saying they'd never seen that many people on the dance floor at a wedding before. We loved how collaborative Tim was throughout the whole process, and couldn't be happier with how the music turned out!!
Amanda L. - 6/12/2019 - Schaumburg, IL
THE BEST DJ. Tim played the best music throughout our whole wedding on 6/8/19. The dance floor was PACKED the whole night and even his song choices during cocktails and dinner had people coming up to me asking where we found him. Look no further, seriously. Professional, kind and amazing DJ who actually knows good music and doesn't just rely on all the typical jams. Would 100% recommend.
Laura & Anthony - 10/6/18 - Ravenswood Event Center - Chicago, IL
Tim...how can I put this, killed it at our wedding!
After the first meeting with Tim we knew we had made the right decision. He was organized, knowledgable, and fun to talk with. He offered insight into what kind of music worked best for cocktail hour, dinner and dance but let us pick our favorites that we absolutely wanted played.
At the wedding, let me tell you, there was NO lull in dancing. People were out there the ENTIRE time jamming out. All generations of guests were coming up to us throughout the night complimenting the music. An uncle, specifically, couldn't believe that "Once In a Lifetime" by the Talking Heads played. It was very special.
Tim was a great MC as well, mostly letting the music do the talking but leading into the speeches, transitions and first dances like a pro. He kept to the schedule and adjusted when needed.
The only downside of the music that night was when Madonna's "Like a Prayer" came on and as a group of people circled around, I was picked up and spun...however, the spinner did not have the strength to hold me and simultaneously go "down on his knees" and I was...taken...to the floor. But hey, that's what good music will do :)
Book Tim, you won't regret it.
Ashley & Jordan - 8/13/18 - Mill Creek Wilde Barn - Watervliet, MI
From the moment we met Tim, we knew he was going to be a perfect fit. Somehow he still managed to blow us away.
We booked him to DJ our wedding ceremony and reception in Southwest Michigan. Tim's as professional as he is chill. In our first sit-down meeting about 9 months before the wedding, we gave him a ton of artists and songs we loved, and he gave us feedback, ideas, and anecdotes from past weddings about songs and artists what will (Space Jam) and won't (The Smiths) work.
He wove all of our ideas into a set that kept the dance floor full, sweaty, and fun all night long. He probably spared a few dozen hangovers, because people kept thinking they were going to get a drink after the next song. Then it would start, and no one could pull themselves off the floor. You can tell Tim really treats his job as a craft. He works to read the room. For our set, he'd throw in a tasty mix of dance-y tunes, singalongs, classics, and staples across the years to coax wallflowers and older relatives into the party. As a musician, I gotta say his song transitions were choice as hell and always interesting. He somehow makes moving from The Proclaimers to Belinda Carlisle to Space Jam to Ryan Adams to Carly Rae Jepsen to Bowie to The Faces feel smooth, logical, and creative. It was fun to watch friends and family recognize--but not quite be able to place--a snare hit or a bass line from the next song during a transition. And then to see their eyes light up when Tim dialed in the full tune. Over the course of the night, three or four people came up to me to ask me who he was, how we found him, and if he'd DJ their wedding/event.
I simply can't say enough about the guy. He was MVP of our party. I hope all of my unmarried friends will use him to DJ their weddings. It's almost worth going through the wedding-planning process just to enjoy his kickass set all over again. I'd give him a 6th star if I could.
Courtney & Javier - 6/23/18 - 19 East - Chicago, IL
We had Timothy Quinlan as our DJ at our wedding on June 23rd. Booking with Tim was the best wedding day decision we had! Tim was able to figure out complicated logistics and everything ran extremely smooth. The venue we booked had three separate rooms (one for cocktail hour, one for the reception, and one for dancing). Tim was able to figure out how to play music well in each of those spaces without visible cords running from room to room and without charging us extra. The speeches and music were clear throughout the entire night in each of the spaces.
When it comes to music played, Tim killed it! We had some odd requirements that included playing Salsa and Merengue music intermixed with popular American hits. We also had Brazilian dancers come for about 20 minutes an hour into dancing. Tim took the extra step to communicate with the dancing company directly to make sure everything would run smoothly. The rest of the music played was amazing! Tim was able to incorporate my husband's Cuban culture flawlessly into the playlist. The dance floor was full the ENTIRE time. At the end of the night, about 90% of the guests were still dancing. I NEVER expected for that many guests to still be there at midnight.
This was the best decision I made when planning my wedding, and Tim is the reason why I have had so many positive responses from guests! The night was such a blast for everyone thanks to the amazing music! Thank you so much, Tim! We cannot thank you enough!
Lauren & Tarik - 7/20/18 - Journeyman Distillery - Three Oaks, MI
We were lucky enough to get hooked up with Tim Quinlan for our wedding DJ and he absolutely crushed it. Tim is a super cool guy who knows what he's doing and made us feel from day one like he would have us totally covered, and he did. We had Tim DJ both the ceremony and reception, and even the timing and intention that you'd want for ceremony music went off without a hitch. The dance floor was packed the entire night - we had asked Tim to play some Arabic music along with wedding dance hits and he mixed it all in perfectly. Seven weeks later and our friends and family are still raving about the dance party and we have Tim to credit with keeping the crowd excited! 100% would recommend Tim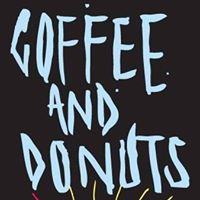 Coffee & Donuts is a show where I ask folks to come over to my place with a box of their favorite 45s. We have some coffee, play the 45s and have a little chat about them.